A polite reminder that due to Covid 19 restrictions the centre is still closed to all groups and is only allowed to open for the foodbank.  
PARISH CENTRE UPDATE
The new floor is amazing!! We have had some wonderful contractors on site.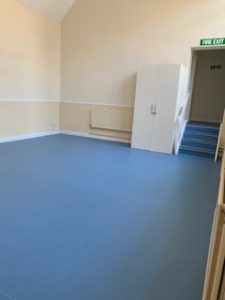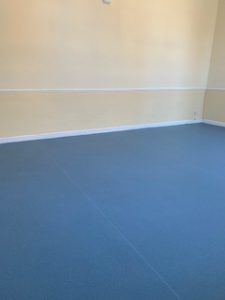 Decorated walls and woodwork – just awaiting the new floor to be laid.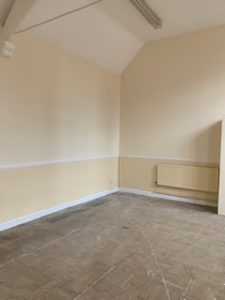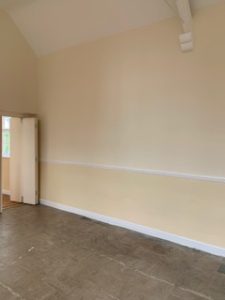 Newly varnished floor in one half of the youth room.
What difference a bit of plastering and a dado rail makes.
Work has also started on the parish centre youth room. Due to damp issues the tiled floor needs to be replaced and a total redecoration (including plaster work) is needed. The funds from the 400 Club are helping towards this work and to buy some new furniture.